Refugee Response Initiative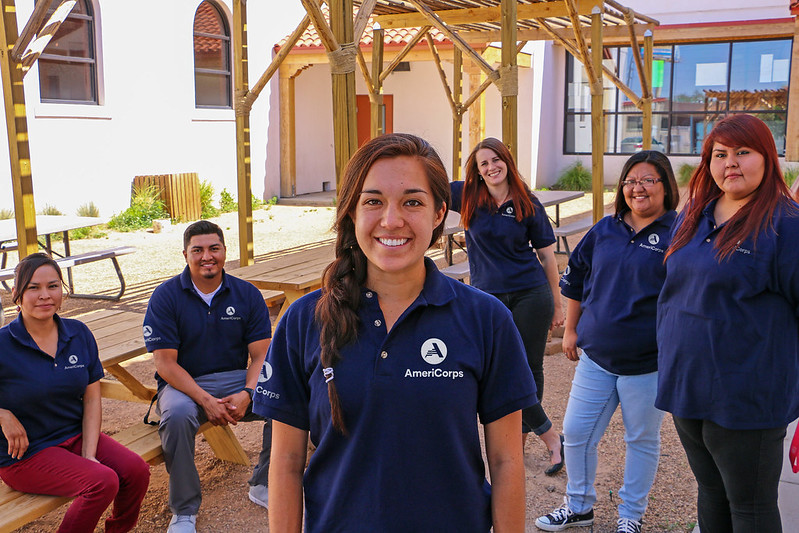 Service Area
Twin Cities Metro
Compensation
All members serving with RRI will be paid the equivalent of $15 per hour as well as an education award of up to $2,000.
Time Commitment
Shifts between 8am – 10pm
Between 3-4 months of service
Deadline to Apply
Wednesday, October 5
Serve Afghan refugees in Minnesota.
ServeMinnesota is searching for applicants to its newest AmeriCorps initiative – the Refugee Response Initiative (RRI), which was created in partnership with Minnesota's Department of Human Services. As an AmeriCorps member with the Refugee Response Initiative, you'll support Afghan refugees who have recently arrived in Minnesota. You'll be able to serve as either a Resettlement Navigator or a Youth Enrichment Navigator. Resettlement Navigators will support housing placement, community orientation, and case management for adults and families, while Youth Services Navigators will engage youth ages 0-18 in fun, educational activities.
Refugee Response Initiative AmeriCorps members will begin serving as soon as early February and will continue serving for 3-4 months. Full-time and part-time opportunities are available, and shifts are available between 8am – 10pm. If you serve with the Refugee Response Initiative, you will receive a living stipend, health benefits (for full-time members), and an education award that can be used for tuition or student loan repayment. All AmeriCorps members serving with the Refugee Response Initiative will be paid a fixed living allowance that amounts to the equivalent of approximately $15 per hour. 
If you're not interested in serving as a member, there are still opportunities to help, including offering a ride, housing, childcare, or other mutual aid. Please explore these opportunities with the Minnesota Department of Human Services or the Council on Asian Pacific Minnesotans. 
The spring application period for RRI is closed, but applications for new positions with start dates in the fall will be available soon. If you're interested in those positions or any other AmeriCorps programs, please check out our other opportunities or reach out to our recruitment team through this contact form.
Read the press release about this new initiative.
We have programs across the state.