Minnesota State Legislator Ami Wazlawik is probably similar to a lot of elected officials who say they have public service in their blood.
However, with three stints in AmeriCorps – serving in Minnesota Reading Corps, the Summer Reads program and AmeriCorps VISTA – before running for state office, Wazlawik has the record to prove it. She said her draw to service actually goes back to planting trees near the Mississippi River bank as a child with her family – one of many family volunteer efforts that made an impression on the White Bear Lake native.
"Volunteering was a through-line for everything we've done as a family," Wazlawik said in an interview with ServeMinnesota. Volunteer work during her years as a student at the University of Minnesota, where she got a Psychology degree in 2009 and a Master's degree in Public Policy in 2012, also steered her toward public office.
"Running for office has always been about public service and not the politics," she said. "For me, becoming a state legislator was a continuation of what I'd done in AmeriCorps."
The Path from Public Service to Public Office
She credits her year as an AmeriCorps member in Minnesota Reading Corps at Galtier Community Elementary School in St. Paul for opening her eyes to how some students and families struggle.
"I grew up in a fairly well-to-do suburb – White Bear Lake. I didn't have a lot of kids of color in my school, and I also didn't notice socio-economic differences among people. I just wasn't aware of it back when I was younger," she explained. "But at Galtier, it was a lot of low-income students and students of color, and I realized the challenges they faced were so very different from what I faced when I was younger."
She realized fairly quickly how external circumstances can affect young children's learning.
"It wasn't a surprise to me that there were kids in the school who were behind in reading because when you have an incarcerated parent or don't have food to eat or stable housing — it was clear the parents often didn't have the time or even the skill to help their kids at home. If that doesn't happen by the time a child is 3 or 4, then they're already behind when they start school and it's very difficult to ever catch up."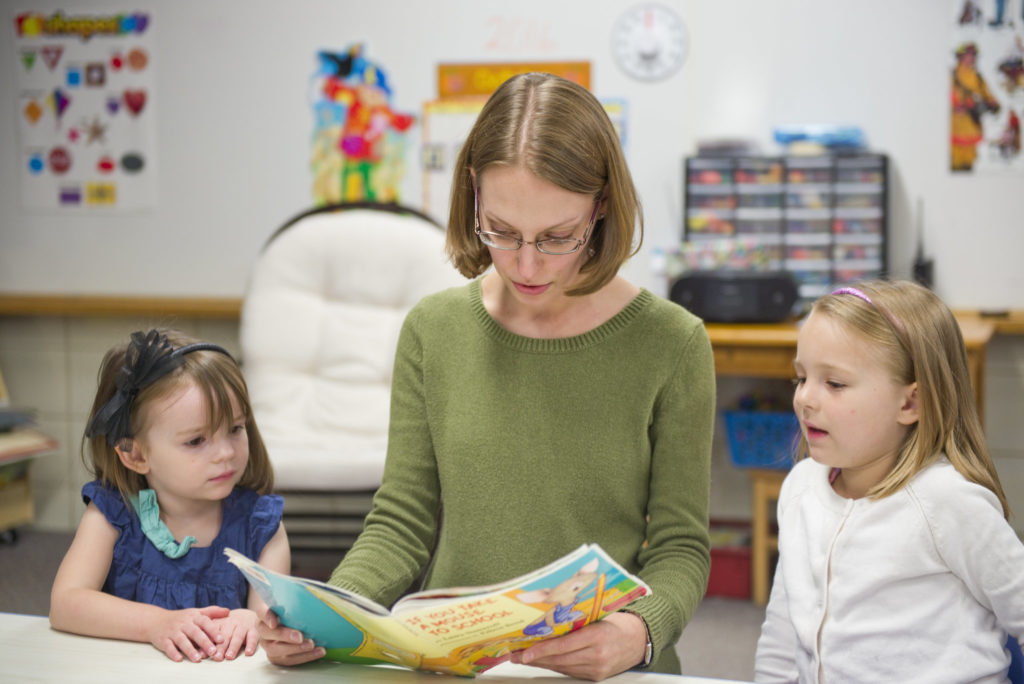 She had only been back in White Bear Lake for a short time before she started becoming active in local politics. When the opportunity to run for her current office arose in 2016, she ran and lost. In 2018, she competed for the seat once again and won and is serving as the representative for District 38B in the Minnesota State Legislature.
Her Legislative Service
Although she is serving as a legislator in an era that is politically divisive, she said she believes Minnesota state government runs efficiently and fairly amicably because members face the citizens they represent every day – and citizens have high expectations.
"We don't fly back to the district every couple of months like Congressional Representatives and Senators," Wazlawik said. "We are in our districts all the time. We live there. That immediacy has a greater impact on the urgency that we need to get things done. It helps to have that close relationship with our constituents to make sure we're trying our hardest to get something done."
Last year, Wazlawik brought a bill for funding Math Corps to the Minnesota House of Representatives. She looks forward to continuing work on education and environmental issues in the upcoming session, and she is planning to run for re-election in 2020.
Reflecting Upon AmeriCorps Service
Wazlawik advises people considering AmeriCorps service to use the opportunity to make an impact on their community and also discover and develop their own passions.
"Make of it what you can. Every AmeriCorps position is different and it's helpful to go in with that understanding and to be really invested in what you're doing," she said. "Find what you're passionate about and take the opportunity to self-direct when you can. You can personalize the experience to a large extent."
She said she is still friends with fellow AmeriCorps members from her term in Reading Corps and AmeriCorps VISTA service at Horace Mann Elementary School. The opportunity to build relationships is an important part of the AmeriCorps experience, she noted.
"It's important to talk about the nature of the service you're doing and how hard it can be, and you're usually there with people who feel as passionate about it as you do," she said. "It's a really good way to build relationships."
Plus, AmeriCorps experience can lead to other ways to serve in your life and career.
"You will leave with new skills, new friends, new knowledge about whether it's a field you want to stay in or not," she said. "Maybe you'll want to continue in public service, or maybe that leads to running for office or working in a nonprofit organization or state agency."
This story is the first in a monthly series of stories celebrating AmeriCorps' 25th Anniversary by showcasing AmeriCorps alumni from Minnesota. Learn more about becoming a member in Reading Corps or other AmeriCorps programs.
.