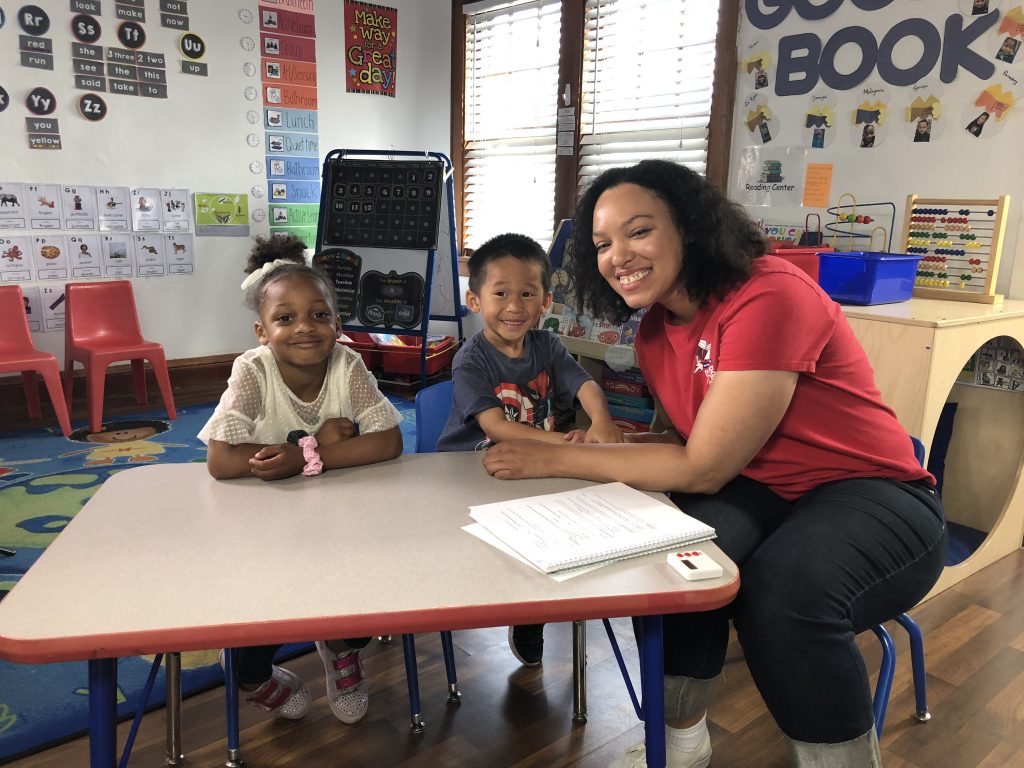 We Solve Complex Social Problems in Communities
ServeMinnesota provides grant funding, training and technical assistance to nonprofits, government agencies, schools that run AmeriCorps programs. We also pioneer strategic initiatives in a variety of impact areas (education, the environment, emergency response to Covid-19 and more) in order to solve complex social problems. 
Our goal is to find and support the approaches that are shown by research to be most effective and reliable. Our research and development team works with our partner programs to improve over time and to ensure positive outcomes for the people and communities served.
The National Science & Service Collaborative at ServeMinnesota (NSSC) leverages partnerships between research and service programs that offer immense value for research and sustainable practice. The National Center's mission is to advance the knowledge base on promising tools and practices that can be readily adopted by practitioners and directly translate those tools and practices into AmeriCorps service programs.
children, youth, and adults were directly served by AmeriCorps members
AmeriCorps members were served throughout Minnesota in 2018
sites — organizations, agencies, schools and more — were given grants to host AmeriCorps members
Program Models & Evidence
AmeriCorps LEAP Initiative​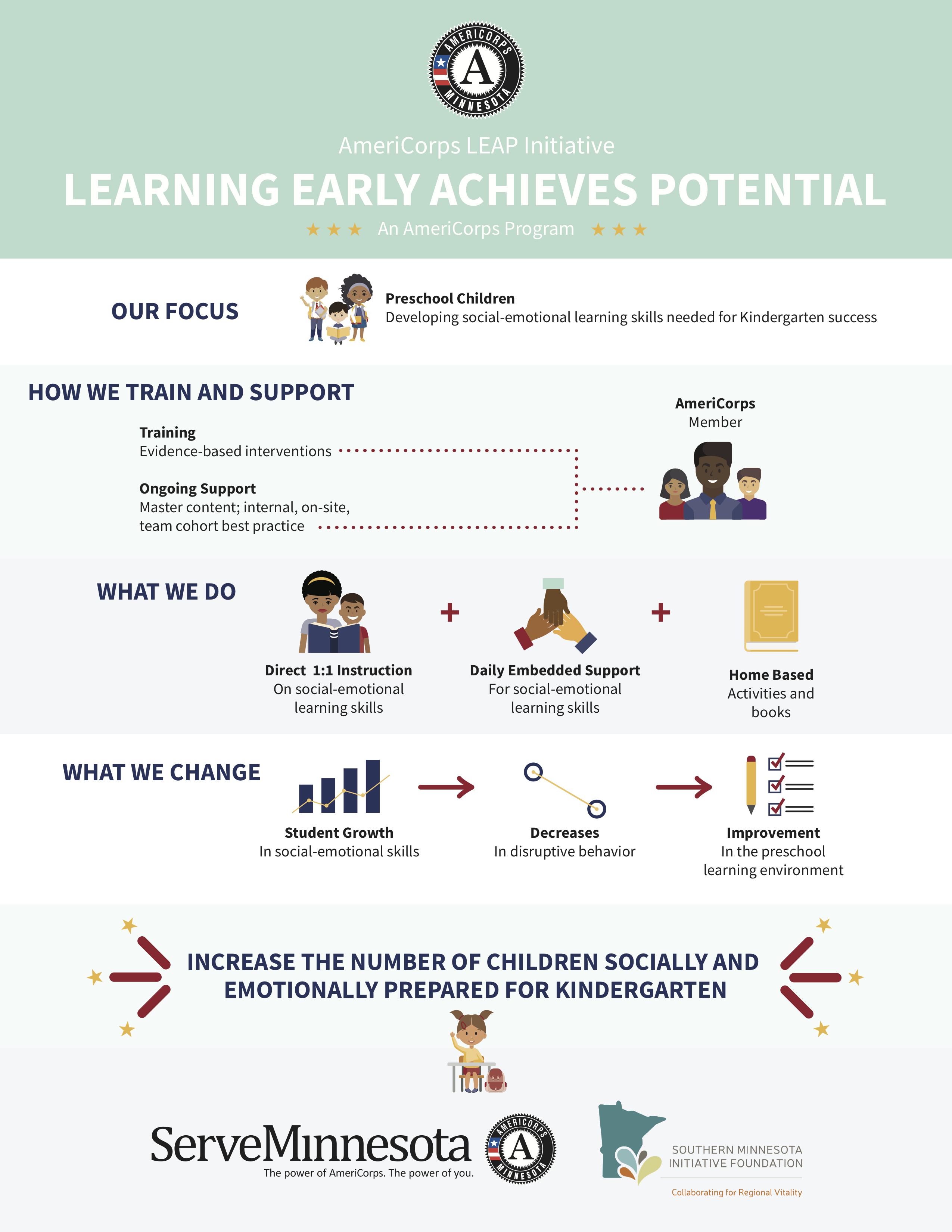 City of Lakes AmeriCorps​
College Possible
Community Technology Empowerment Project
Conservation Corps Minnesota
Law Enforcement Career Path Academy
Minnesota Alliance with Youth Promise Fellows
Minnesota GreenCorps
Minnesota Math Corps
Minnesota Opportunity Corps
Minnesota Reading Corps
Recovery Corps
Total Learning Classroom
True North AmeriCorps
Twin Cities Habitat for Humanity
Change in the community starts with you.