News About ServeMinnesota
Learn the latest about ServeMinnesota: how our organization, programs and members are making an impact in Minnesota and beyond:
See ServeMinnesota in the news and contact our external relations team.
ServeMinnesota Communications Policy
It is the policy of ServeMinnesota to discontinue contacting any person upon that person's oral or written request directed to the organization, its professional fundraiser, or other agent.
ServeMinnesota shall maintain a record of all requests by persons who indicate to ServeMinnesota, its professional fundraiser, and other agents, that they do not wish to be contacted by or on behalf of ServeMinnesota. Limitation: This policy does not prohibit contact by ServeMinnesota that is solicited by a person or a person's representative, even if the person or his/her representative have requested to be placed on the "do not contact list." Contact by ServeMinnesota that is solicited by a person whose name appears on "do not contact" list shall be limited to providing a direct response to the person's inquiry and shall not cause the person's name to be removed from the "do not contact" list.
Upon a person's (or a person's authorized representative's) request that ServeMinnesota discontinue further contacts, the person's name and address will be promptly removed from ServeMinnesota's database or modified to insure that no further contact is made with the person. ServeMinnesota will also take steps to insure that the person's name is removed from any external databases or records under ServeMinnesota's control.

Permanent Record: ServeMinnesota will maintain a record of all requests for discontinuance of contacts, effective with the adoption of this policy by ServeMinnesota's board of directors. Oral requests will be recorded in writing by the staff of ServeMinnesota and maintained with the written requests. The records of persons who have made such a request will be maintained by ServeMinnesota to the extent necessary for legal or liability purposes.
ServeMinnesota In the News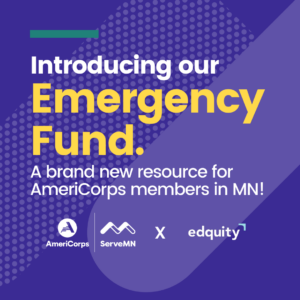 Minnesota's state commission on national and community service is partnering with social impact technology company, Edquity, to help AmeriCorps members
Full Story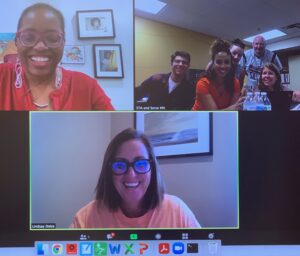 Program designed to provide more equitable education to Black, Latinx students and students experiencing poverty to prepare for high school
Full Story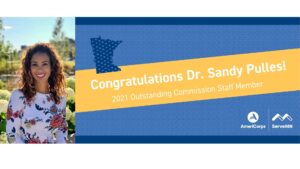 Local diversity, equity and inclusion leader Sandra Pulles, PhD, was recognized with the Outstanding Commission Staff Award by America's Service Commissions.
Full Story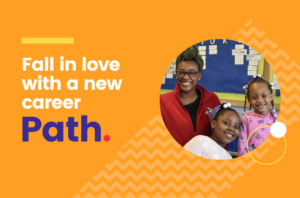 Many AmeriCorps members discover what they want to do next in life partly because of their experiences with service. One
Full Story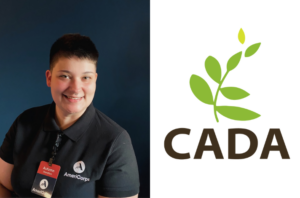 Minnesota is experiencing the greatest housing shortage in decades. Increases in both home prices and rents are outpacing wage growth
Full Story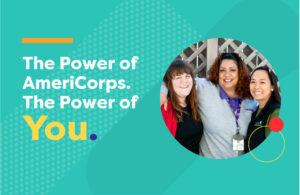 You may have noticed that ServeMinnesota's website has a completely new look – featuring new colors, new icons, and a
Full Story
Learn more about our structure and impact.