By Jackie Brock (RMI)
For Emma Flynn, volunteering and community service is something she's felt called to do for a long time. When her brother was diagnosed with a rare brain tumor in 2009, she witnessed friends and members of her community come together to support her family in many ways — both big and small. Now her brother is cancer free, but Emma still credits the support of her community members during that difficult time with teaching her the importance of helping others.
Last summer she joined the AmeriCorps Emergency Response Initiative, she came full circle to give back to her community by serving at a temporary housing location in Bloomington for those experiencing homelessness during the pandemic.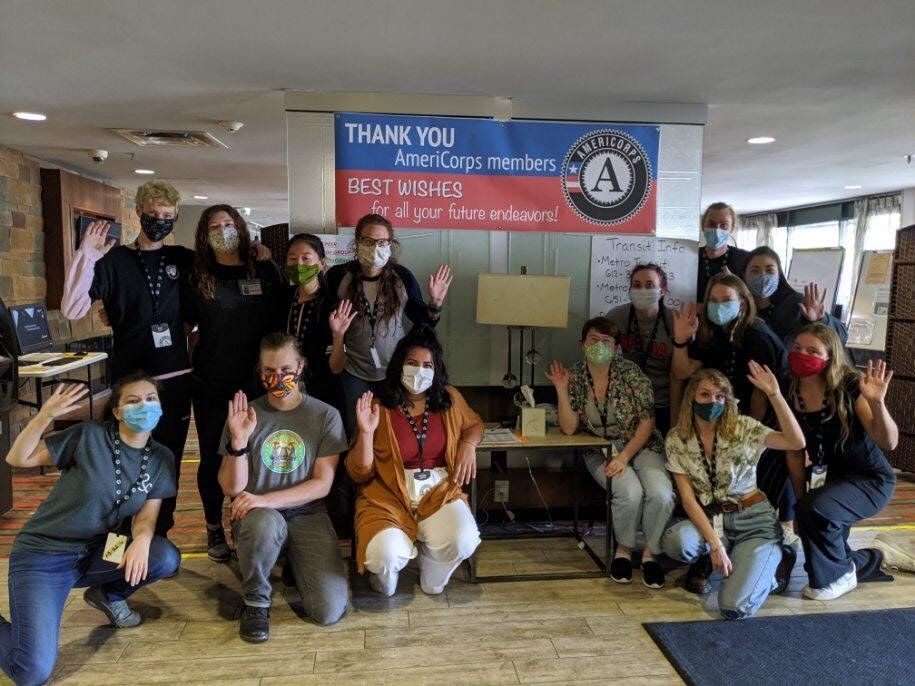 Emma's day-to-day tasks usually involved delivering meals to guest rooms, performing safety and wellness checks, connecting people with government resources and just providing support and someone to talk to. Through her service she said she realized that it doesn't take something huge to make a positive impact on someone's life.
"I think the whole idea of helping somebody and showing that you really care is important, and that it doesn't have to be a huge gesture or donation," she said. "You can still make an impact on others and they have an impact on you too."
During a time when face-to-face interaction is difficult, she both saw and felt the impact of her service by hearing the stories of those she served, which gave them the chance to regain connection with others again.
Emma is a senior at the University of Minnesota pursuing a major in health services management with minors in public health and philosophy. After graduating in May 2021, she plans to take a gap year before grad school and hopes to eventually work at the intersection of bioethics and public health by doing end-of-life care and care planning. She will continue to take the impact with her service with her moving forward.
"I see community service as something really valuable, and it's important to fit the intensity of your commitment to whatever your capacity is at," Emma said. "Whichever way you choose to give back or what you do it is valued and has an impact on both you and your community."