Jessica Mower is a Coaching & Training Senior Manager at Reading & Math Inc., and she will be one of the consultants doing virtual meeting sessions to help assess students' needs in the initiative to bring Reading Corps and Math Corps to kids learning at home. Read our interview with Jessica to learn more about her background and passion for helping students succeed.
Tell me about how your first came to work with Reading & Math Inc.
I grew up in Minnesota and after college, moved to Colorado where I was a special education teacher for six years and got my master's in curriculum, instruction and assessment. At that time, I was working in a school district where they cut around $36 million to special education — and I just felt like I wasn't really making an impact. But after that, they launched Reading Corps in Colorado, and I became the first nationally replicated master coach.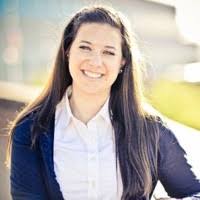 After eleven years in Colorado, I moved back to Minnesota, and I started working at Reading & Math Inc. (RMI) here. I've now been with RMI for 3 years and am going into my 10th year with Reading Corps.
What are you doing with RMI now?
I am the Coaching and Training Senior Manager, and I wear a lot of hats. Although most of my experiences in the K-3 (reading education) space, I've also done a lot of work on pre-K and math as well, and update our training content. I am a master coach at several of our sites, and I also am supporting some of our state partners – North Dakota and Colorado.
Why do you believe so strongly in the work being done through Reading Corps and Math Corps?
I love our program because we provide research-based interventions and progress monitoring on a very regular basis and actually identify and provide the space to have conversations around data to make the best instructional decisions for kids. The special ed teacher in me really loves that. Our process really focuses on skills and kids are able to progress through those skills – for example if they are able to identify and decode their letter sounds and to be able to hear and manipulate sounds, it's a precursor for future reading success.
Please tell me more about working on the new initiative to provide Reading Corps and Math Corps directly to families at home and how you'll be involved.
Once families reach out requesting a consultation, I will do that initial consultation with the families to gain a better understanding of what their needs are and get a feel for who the student is. Then I'll help provide that initial assessment to identify whether they could benefit from or qualify for our services. I love the fact that if they were a previous Reading Corps student (meaning they met with a Reading Corps tutor outside of class while at school), we can access and look at that data and talk to their families about it. And if not, that's OK, too, because we are still providing that access to families — an additional resource where they could receive some tutoring or empower them to learn some skills to support their children at home. I've already started family consultations, and it's been fun to talk through different strategies that parents or caregivers can use to help their children with the resources that are available.
What are you most looking forward to in consulting with families and caregivers whose kids are learning at home this fall?
I think it'll be exciting to get going. There are definitely some pluses and minuses in the virtual space that we're in now, but I feel like hopefully, this is an accessible resource for families. We are not putting an additional burden on them – we're helping them. It's just another way to approach meeting students who just might not be in school right now and giving them and their family or caregivers additional support.
###
Do you want to learn more about this new initiative to bring Reading Corps and Math Corps directly to families? Here's how to works:
If you are a Minnesota family with a child in PreK – 8th grade, it's easy to get started:
Visit Reading Corps/Math Corps online for a personal consultation – it's FREE! — minnesotareadingcorps.org/families
Meet with a literacy or math expert to discuss the needs of your learner(s)
Based on the identified needs of your student, you'll either:
Be matched with a reading/math specialist who will work with your learner(s)directly
to provide skill building and practice (likely in a virtual setting) and/or
Receive resources and activities you can do at home to support learning
Schools across the country rely on Reading Corps and Math Corps to support students who need extra help. Our highly trained specialists focus on skill building and use research-based activities proven to work. For homework help and other assistance, please contact your child's school.