By Jackie Brock, Minnesota Reading Corps and Minnesota Math Corps
When Venissa Ledesma's Peace Corps service in Cameroon was suspended months early due to COVID-19, she felt a sense of incompletion and wanted to find a way to continue giving back stateside. She came across the Minnesota AmeriCorps Emergency Response Initiative while researching opportunities and felt it was the right fit to extend her service. Born and raised in San Diego and a recent graduate of Gettysburg College, Venissa has already lived in Australia, Tanzania and Cameroon. These experiences made her feel ready to take a leap and move to Minnesota to give back to a new community. 
Now having served in Bloomington for over a month at sites for people with insecure housing and living situations who would be high-risk and susceptible to COVID, she says her service has been an eye-opening and educational experience.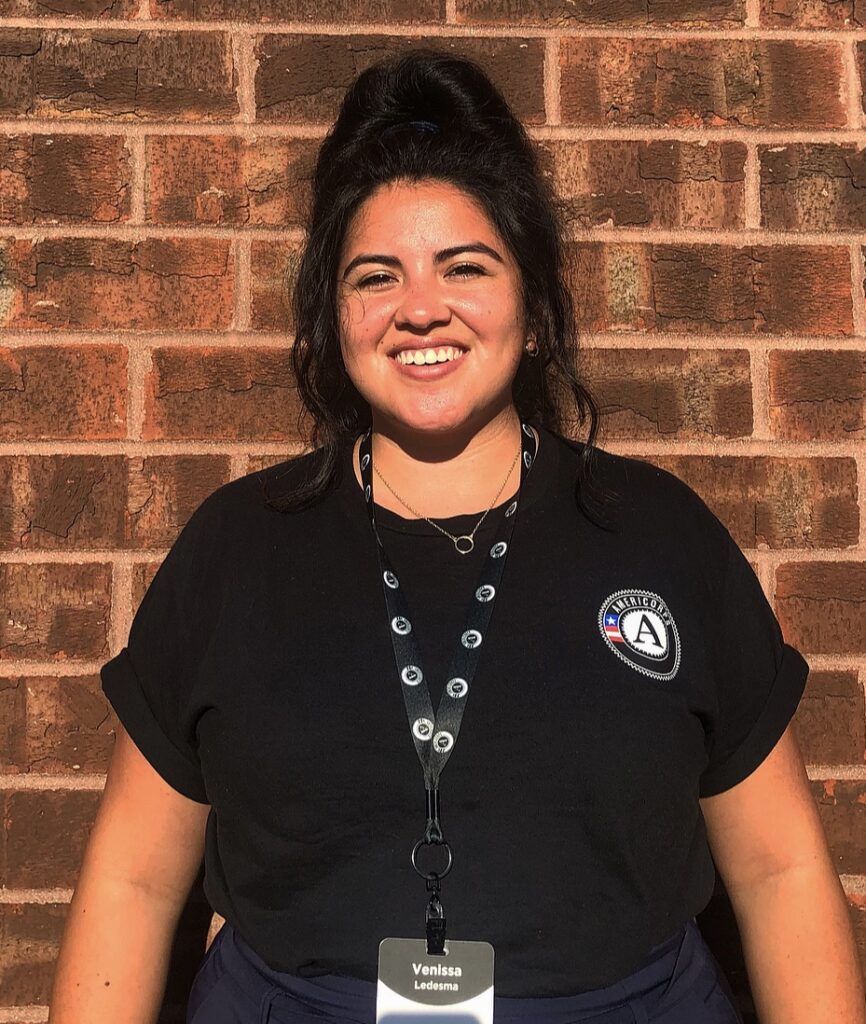 "I have done research and read literature about homelessness and systemic racism in the United States," she said. "Now I'm putting a face to someone who has experienced these barriers."
Even though each day at her site is different, she says the overall goal is to ensure the health and safety of every guest. Sometimes this means simply being there for someone and talking with them. "This is a very stressful time for a lot of people. It's a lot of fun to see people unite during this time and find joy in the little things," Venissa said.
After finishing her service in August, Venissa will be moving to Colorado to attend the University of Denver for graduate school to study international and intercultural communication. Not only has her service helped her grow in professional development and communication skills, it has also given her the opportunity to connect with people during a time when human connection is difficult.
"Now more than ever it is so important to live our lives compassionately and to think critically, and to help others in any way that we can," she said. "If you are able to serve different communities it is so great, and you'll find that you'll gain more than you can ever give."