College Possible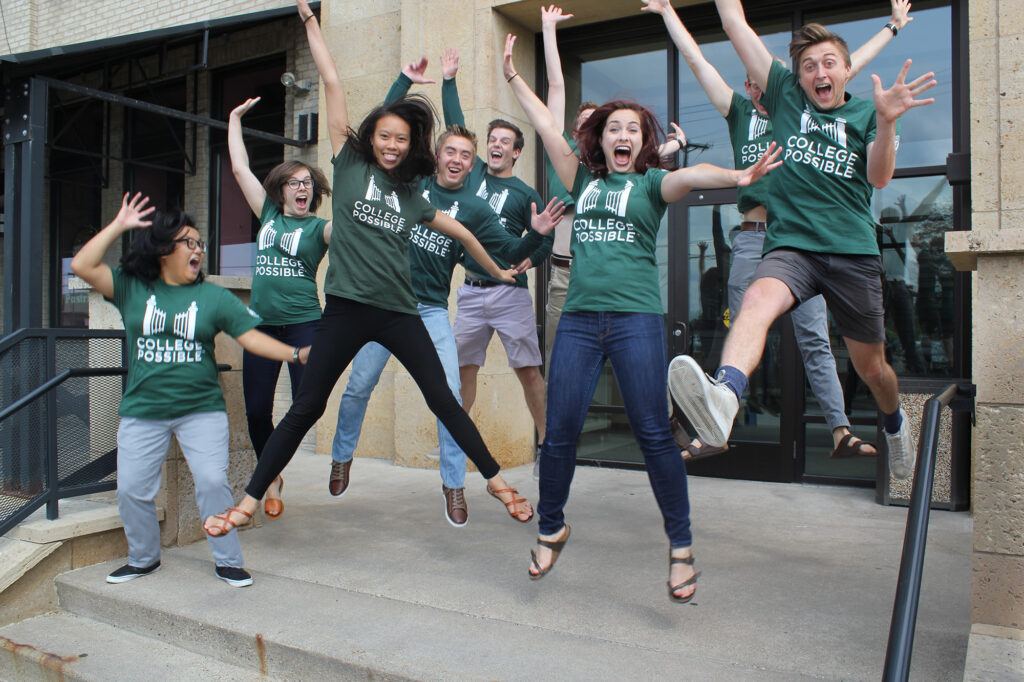 College Possible is making college admission and success possible for students from low-income backgrounds through an intensive curriculum of coaching and support. Launched in 2000, College Possible Minnesota serves more than 7,000 high school and college students through its college access and success programs.
Nationwide, College Possible's innovative and award-winning model serves students in Chicago, Milwaukee, Minnesota, Omaha, Oregon and Philadelphia.
Essential qualifications to serve with College Possible:
College degree required. Strong interest in education, youth work, social services or related fields.
Comfort working with individuals from a variety of backgrounds. Demonstrated commitment to public service and social justice.
Excellent leadership and communication skills, outstanding organization and time management.
Able to multi-task and handle potentially stressful situations with maturity. Capable of working independently and with others. Energy and creativity in working with young people.
Top reasons that members like serving with College Possible:
Opportunity to change lives in just one year of service. Take on immediate responsibility for College Possible's outcomes
Fast track their career and gain valuable professional experience preparing them for future jobs and
prestigious graduate school programs
Be part of a diverse, talented and idealistic team
Have fun