Kendra Halbert of Minneapolis had several different professional titles before she joined AmeriCorps, and none of them seemed to fit: Nurse assistant, retail associate, restaurant server, manufacturing line assembly worker.
But when she joined the Total Learning Classroom program at Sojourner Truth Academy in North Minneapolis, she found a title with a perfect fit: Scholar Coach.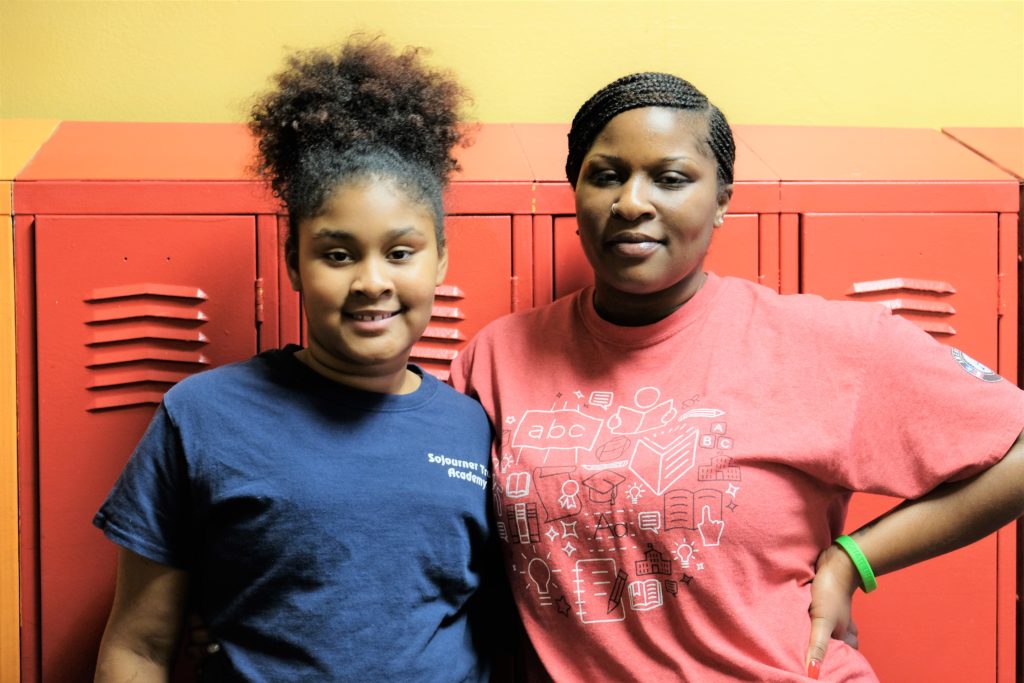 "I just fell in love with working with kids," said 26-year-old Kendra. "I love it."
Plus, her position has another big bonus: She is able to serve at the school that her daughter, Raymia, attends as a third grader.
Raymia graduated from Minnesota Reading Corps a couple of years ago at Sojourner Truth, which made Halbert a believer in Reading Corps (which is a part of the Total Learning Classroom model) before she started her service.
"My daughter was in Reading Corps and it helped her a whole lot," she said. "Just being able to help other kids and then to go home and help my daughter with the same thing that I do with other kids is great. It means a lot to me."
Why She Loves Total Learning Classroom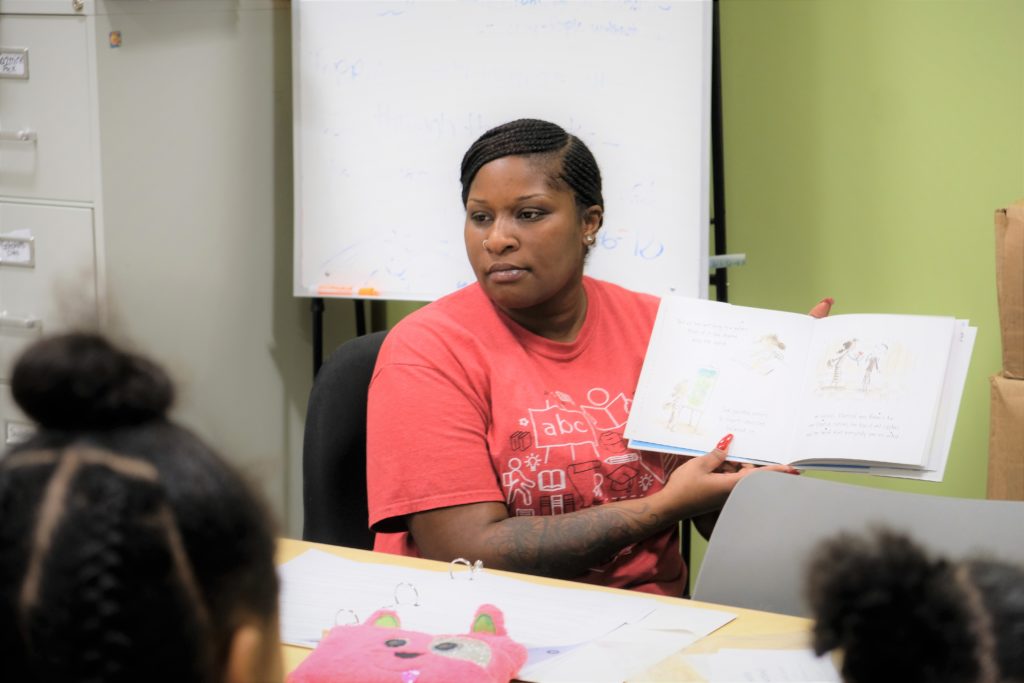 Being a Scholar Coach with the Total Learning Classroom program – which pairs her with a first grade teacher throughout the day and also incorporates Reading Corps small group and one-on-one tutor sessions – is an intense but rewarding experience. However, she said it's an amazing program that allows you to see a lot of growth in your students and "gives you a lot of skills to take beyond just working here."
She and a cohort of other AmeriCorps Scholar Coaches at the school work collaboratively with classroom teachers to assure that students are able to read at or beyond their grade level, and that they help students with a variety of other subjects.
Kendra, who is in her second term of service, said that she especially appreciates the opportunity to serve more than one term as a Scholar Coach at Sojourner Truth because she can observe how her students continue to succeed from year to year.
Overcoming Personal Challenges
Over the past year, Kendra said that she has been especially grateful for the opportunity for fulltime service with Total Learning Classroom. Kendra's 24-year-old brother, Shaquill, died tragically in the summer of 2018. Kendra said she and her family members honor him by volunteering on the 16th day of every month because he died on the 16th. She said it also his memory that makes her service at Sojourner Truth Academy all the more personally important.
"He was just 24, and he's part of my motivation," she said. "I want to honor his memory and do everything that he wasn't able to do in his life."
However, raising Raymia as a single mom has inspired Kendra to push herself to accomplish even more. In addition to her 40 hours of service per week as a Scholar Coach, Kendra also started a side business baking cakes ("KBake"), and she is using her AmeriCorps education credit to pay for college. She recently started her second semester at North Hennepin Community College and is on her way to a career in education.
"I'm a single parent, and it's hard, but I just really want to show my daughter, 'Look, you can do this. You can do whatever you want to do," Kendra said.
Although being a Scholar Coach, mom, entrepreneur and college student might sound exhausting to most people, Kendra believes her hard work will help her – and her daughter – succeed in the long run.
"Of course you get tired sometimes, but you keep going. In the end, it will pay off," she said. "I want Raymia to look up to me and be proud of me, and one day I want the same thing for her – I know she can do it."
— Shayla Thiel Stern
Are you interested in becoming a Scholar Coach in the Total Learning Classroom program, or do you know someone who would make a great Scholar Coach? Email Andrew.mueller@servetogrow.org for more information.