AmeriCorps members serving in the Law Enforcement Career Path Academy (LECPA) with the St. Paul Police Department have stepped up their service with a partnership at Neighborhood House in St. Paul by helping the organization with food drives and stocking their food shelves. Keeping them stocked is a growing need now that so many families are facing increased hardship, said Program Manager Sgt. Kathleen Brown of the St. Paul Police Department.
The LEPCA group started serving with Neighborhood House, and then expanded their efforts with a city wide food drive that they currently plan to run through April 12. They will focus on three different areas of St. Paul to assist local food shelves and restock shelves with the new local donations.
After only two days of pick-ups this week, the team had already gathered 400 pounds of food. Photos of LECPA members below show them serving the community in this time of crisis.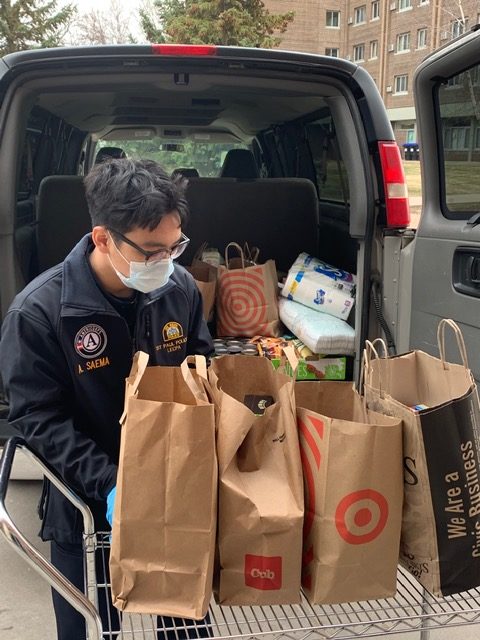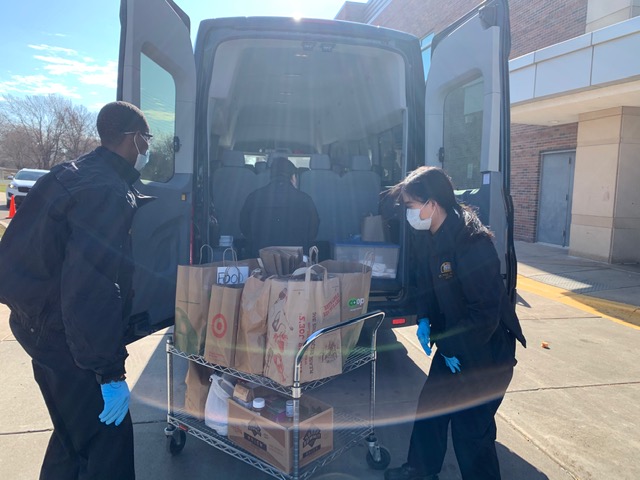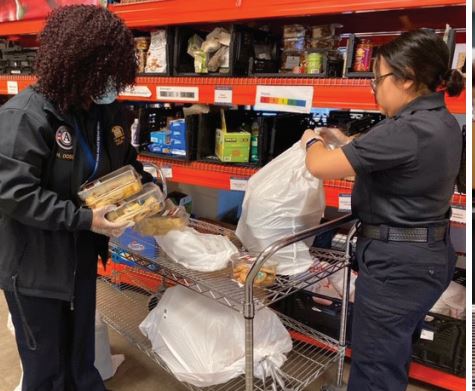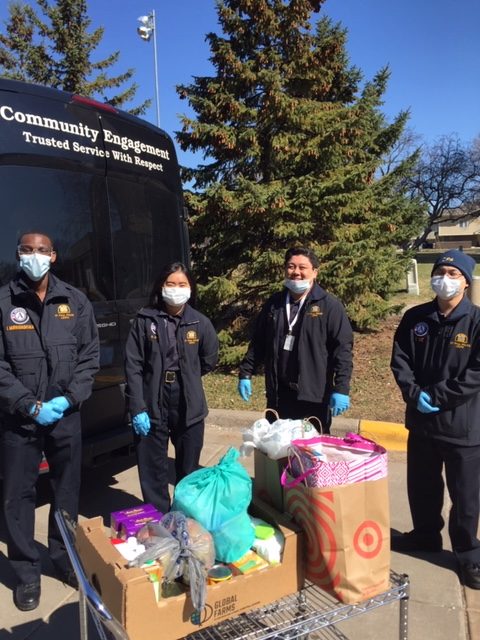 Do you want to learn more about what it is like to serve as a member of LECPA? Read Mahamed's story.
Learn more about Neighborhood House's Food Security Program.