AmeriCorps members did so much this summer – between planting trees, building community gardens, and mentoring students, the last three months have gone by fast. Here what some members have been up to this season!
Dani: Summer Impact Corps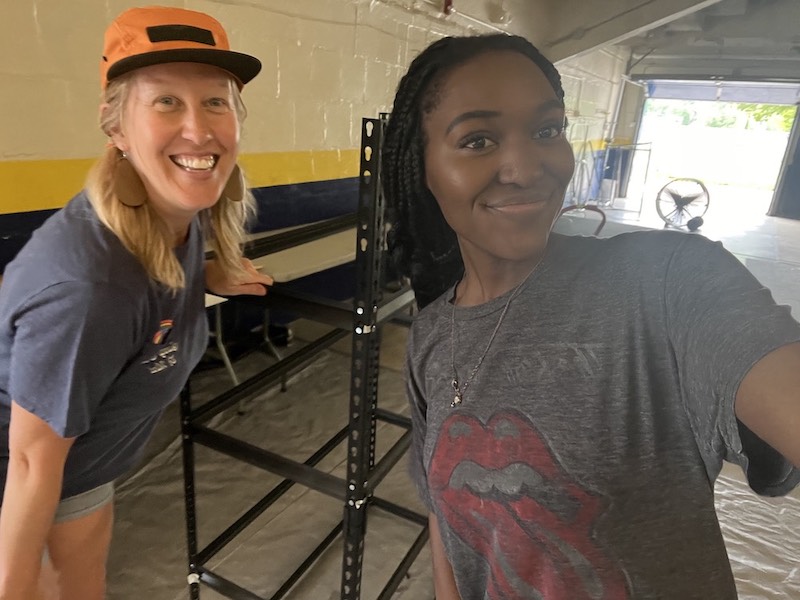 Dani served as a Youth Learning and Enrichment Fellow with Summer Impact Corps. She served with Project Friendship, a youth mentoring program. 
What were you up to this summer?
Dani: "I've been working on curriculum development and creating training modules for mentors to help them with their mentees in the Northfield community schools for Project Friendship. I researched, gathered, and analyzed information, led and facilitated meetings, and helped other individuals learn new information and skills. 
Something fun to mention would be when we had the creative idea of  painting art boxes with kids and will put them at St. Olaf, Carleton College, and a retirement home. These boxes are open for people to put in and exchange art work to help foster community and connection through art."
What was rewarding about serving during the summer?
Dani: "I am happy to say I loved serving as a Youth Learning and Enrichment Fellow! I am so grateful for this experience and to my program managers for being so delightful to work with. 
I had the amazing opportunity to be involved in fostering a positive community and support systems for children to be able to have good role models to influence their lives in a multitude of positive ways. This work truly meant a lot to me to be able to make a big difference in impacting kids to be able to have great mentors to help them in all areas of life to support, care, guide and invest in them."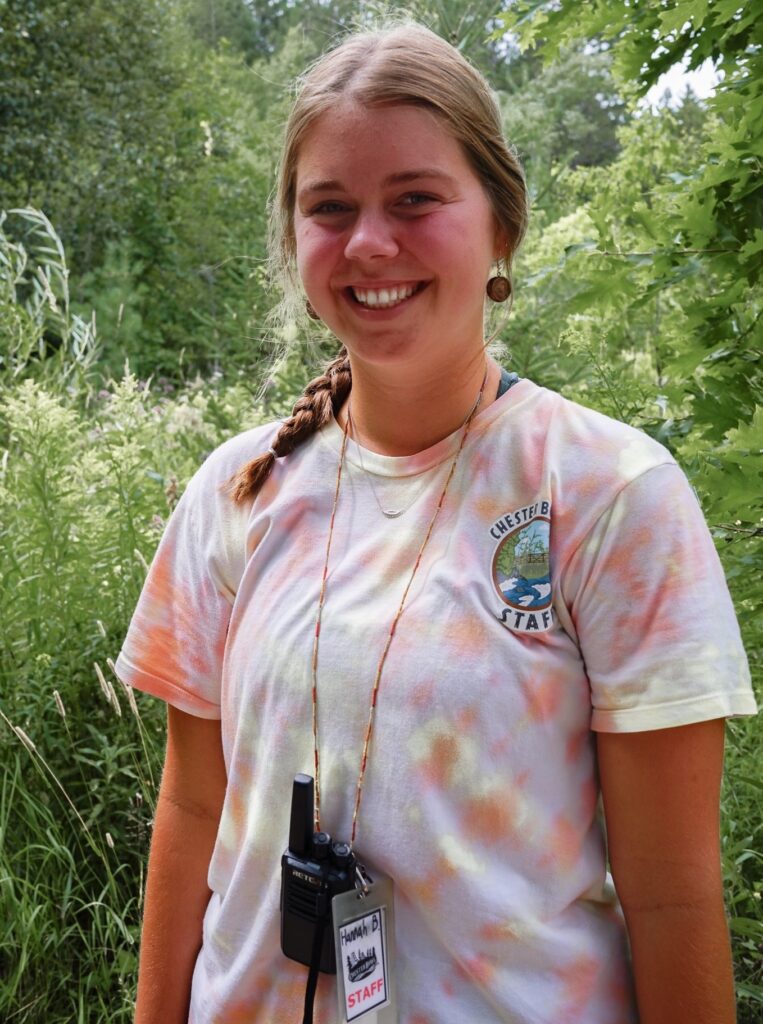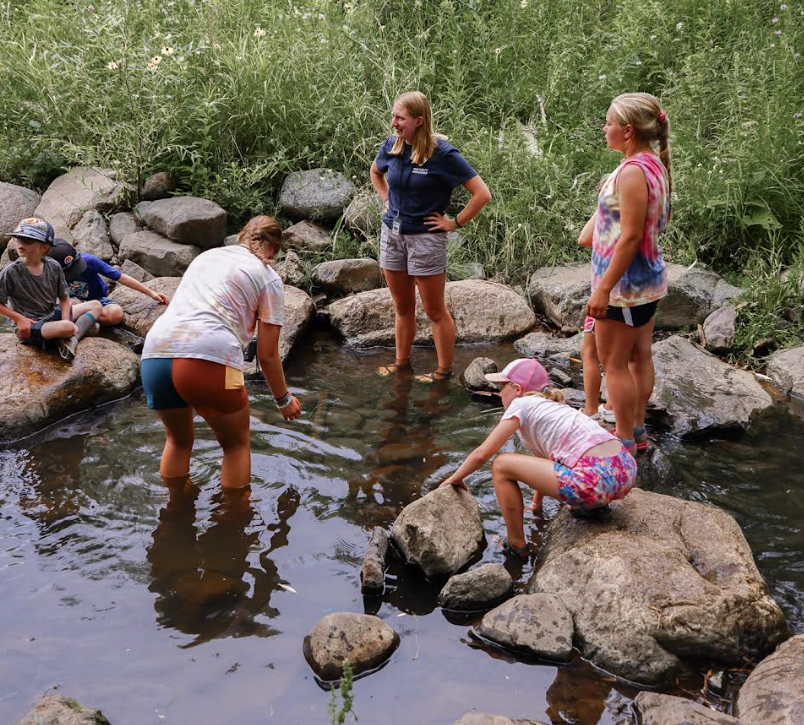 Hannah served Duluth-based True North AmeriCorps at Chester Bowl Summer Camp, where she led outdoors activities with campers to help them connect with each other and nature.
What are you proudest of doing during your service this summer?
Hannah: "I am the proudest of how my leadership skills grew while serving in True North AmeriCorps. I was often presented with challenging situations, and I believe I would not have been able to handle them as well as I did without the experiences from TNAC impacting me. TNAC offers a space for one to be unapologetically themselves, and I am proud of the person that I blossomed into because of this."
Why would you recommend serving during a summer term with AmeriCorps?
Hannah: "I recommend serving a summer term with AmeriCorps because it is an extremely unique and fulfilling way to give back to the Duluth community. You work hands-on with the youth of Duluth and are truly making a difference in their lives. The skills that are learned through TNAC will continue to help you for the rest of your career!"
Crow Wing SWCD Crew: Conservation Corps
This Conservation Corps crew served with Crow Wing County Soil and Water Conservation District to help monitor water quality in the county.
What projects were you proud of this summer?
Crew: "The project that highlights our experiences the best is our time spent doing 319 Lake monitoring on the Whitefish chain of lakes. We went out on a boat with a volunteer who lives on the lake in order to collect water samples for lab testing and use a Sonde probe to record data such as temperature, dissolved oxygen, pH, and conductivity of the various lakes at different depths."
Why is this kind of monitoring important?
Crew: "The area surrounding the Whitefish chain of lakes has recently been expanding and with that comes potential habitat loss. For that reason, it is important to both monitor and maintain the health of these lakes."
What was rewarding about this project?
Crew: "It allowed us to explore and experience a multitude of facets of conservation. We were able to experience working with the public by interacting with the wonderful volunteers. Additionally, we were able to get field work experience via the collection of samples and data collection. Also, we got to see the workings of the lab where the samples were tested as well as how all these different roles worked together and were crucial to monitoring the health of the ecosystem."
Here's what else AmeriCorps members have been up to this summer!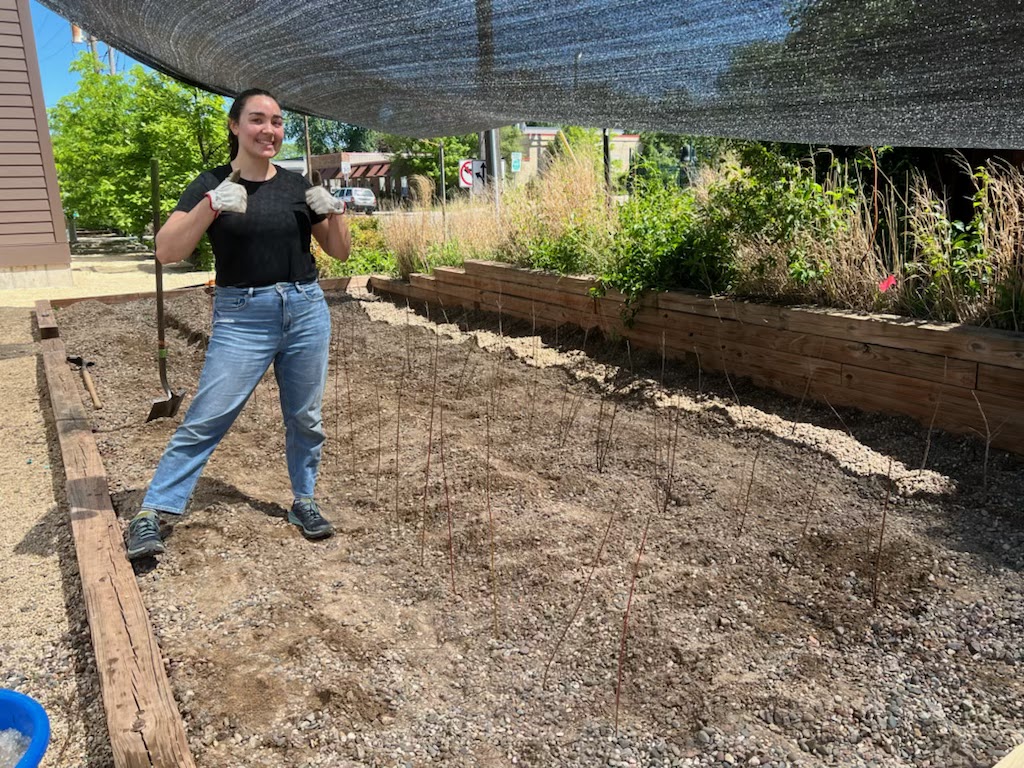 Building houses with Twin Cities Habitat for Humanity.
Teaching students about carnivorous plants.
Guiding families through CAPRW Bigelow's housing voucher program.
Prescribed fire burning to help prevent wildfires with Conservation Corps.
Building a gravel bed tree nursery, a cost-effective way to help trees withstand transplant shock, via GreenCorps.
Teaching students and building a strong, supportive community with Breakthrough Twin Cities.
Taking care of local trees and planting new ones.
Helping to create nature play area for young kids.
Installing new native plant gardens with GreenCorps and the Turf to Pollinator Gardens Project.
Creating aquaponics models using a 3-D printer.
Raising monarch butterflies to help kids learn about them and how we protect them.
Planning a party at a local community garden to educate people about sustainable living.
Unless otherwise noted, service activities happened as a part of Summer Impact Corps!
Interested in serving with an AmeriCorps program? Check out our program options. You can also always reach out to our recruitment team and learn more about serving during the summer. 
Note: Some programs offer a summer-only term. Other programs, such as GreenCorps, offer year-round service that includes serving during the summer, as well as in the winter, fall, and spring. Programs that offer the summer-only term include Habitat for Humanity Twin Cities, Breakthrough Twin Cities, Conservation Corps, True North AmeriCorps, and Summer Impact Corps.