Is it us or is national service back in the air?
If you have followed the presidential race so far this year, you might have noticed a common theme in the speeches among several of the candidates: A renewed call for national service.
Examining the Proposals
Sen. Elizabeth Warren has proposed a new and expanded version of the Civilian Conservation Corps, which currently exist as Conservation Corps administered by individual states, and have AmeriCorps members who address recreation, conservation, disaster response and outdoor community needs. She said she would increase the budget of AmeriCorps' one-year fellowship program to fund an additional 10,000 positions. "This will create job opportunities for thousands of young Americans caring for our natural resources and public lands, deepening their lifelong relationship with the great outdoors," she wrote in an article on Medium.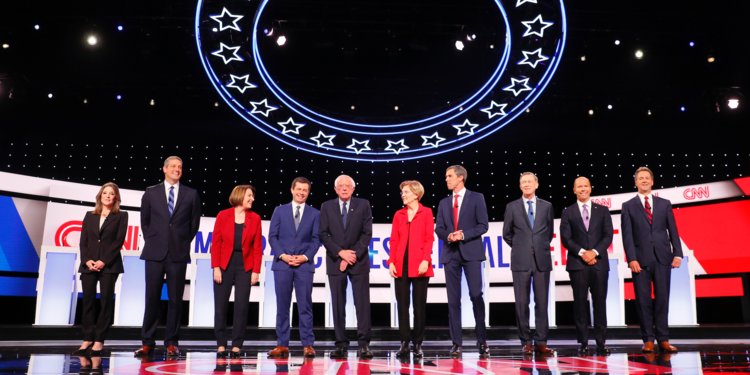 Climate change and the environment have been the focus of other candidates' national service plans. Rep. Seth Moulton wants to see a Federal Green Corps. Gov. Jay Inslee, who dropped out of the race in August, and Rep. John Delaney and Mayor Pete Buttegieg would create a Climate Corps with members whose service would fight against climate change. Buttegieg's national service plan is the most extensive and detailed of the candidates, and in addition to Climate Corps, would create a Community Health Corps and an Intergenerational Service Corps.
Buttigieg's plan would immediately increase the number of available national service positions to 250,000 opportunities, up from the current 75,000, and increase to a million by 2026. It would emphasize recruiting students at high schools, community colleges, historically black colleges and universities, and vocational schools, as well as Americans between 16 and 24 who aren't working or in school.
The proposal also calls for establishing grant funding programs for "service ecosystems" focused on local and regional issues. Members would be eligible for student debt forgiveness, training and hiring preference.
 Sen. Kirsten Gilibrand, who left the race in late August, touted a similar service-minded incentive for students who might be looking to lessen the financial burden of college.
"Imagine telling every American kid, if you do public service for a year, you get two years free of community college or state school," she said during an MSNBC town hall. "Do two years of public service, you get four years free. That would create a pipeline of kids doing service for someone else."
Common Experience Can Unite Americans
As we celebrate the 25th anniversary of AmeriCorps this year, the sudden attention leaves many of us in the national service world wondering why we suddenly are back in the spotlight.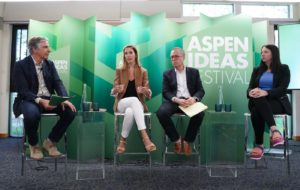 Perhaps it is a good idea for a time when people are so divided by politics and culture. This premise drove a panel of journalists and thought-leaders at the Aspen Ideas Festival in Colorado last summer to discuss whether making national service a common expectation and opportunity would "bring the country together. (The entire panel discussion, titled "Healing America Through a Year of Service," is available on audio at Minnesota Public Radio.)
Suggesting that we "provide some sort of common experience, across zip codes, across ethnicities, across race, across socioeconomic status and opportunity," panelist and Washington Post columnist Michael Gerson said he thought national service would be one step to uniting citizens.
"I'm skeptical that any single issue is going to bring us together, like a single cable," Gerson said. "So I think we're going to have to cultivate millions of ties of friendship and common purpose in this country. And I think service is one of the ways to accomplish that."
A Good Strategic Bet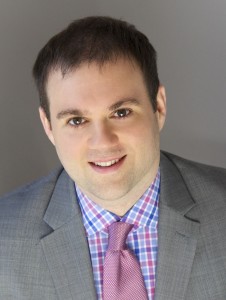 Dr. Brian Harrison, lecturer at the University of Minnesota Humphrey School of Public Affairs, said his research convinces him that national service is simply a safe topic for candidates in a time of cultural divisiveness.  As author of books that include Listen, We Need to Talk (with co-author Melissa Michelson) and A Change is Gonna Come: How to Have Effective Political Conversations in a Divided America, which will be available to order from Oxford University Press in March 2020, Harrison has analyzed data discussing public opinion and understands why national service might resonate on the campaign trail.
Harrison believes the renewed focus on national service is a strategic way for candidates to differentiate themselves in a crowded field and entice would-be voters to organize around a relatively safe topic.
"If you're a smart politician, you're trying to find the right way to activate people to be involved, and if you push too hard on the partisan angle, you aren't going to get as far. But if you can pose it as this superordinate 'let's work together as a country' — that taps into nationalism, that taps into patriotism — and people don't have an inherent distrust of that institution," he said. "National service is one of those things that hits the sweet spot of getting people strategically working to organize and move the conversation away from institutions that people inherently distrust."
National service also provides an outlet for people who are devoted to their country but do not want to enlist in military service or become politically active, Harrison noted.
"A lot of people don't like politics — they don't like talking about it, they don't like reading about it, they don't like watching it — but they still have a devotion to their country. It's not always easy to figure out how to express that devotion, given how divided a lot of our institutions are," Harrison said in a recent interview with ServeMinnesota. "National service taps into people's desire to do something."
–— Shayla Thiel Stern
Do you want to learn more about AmeriCorps service options in Minnesota? Visit ServeMinnesota's website.