ServeMinnesota is a catalyst for positive social impact, working with AmeriCorps and community partners to address critical needs in Minnesota and share our proven practices nationally. We use data-driven solutions to tackle problems in educational achievement, economic opportunity, housing stability, recovery from substance use disorders, climate mitigation and more.

Our programs cover the entire state.
AmeriCorps members serve in programs all around Minnesota.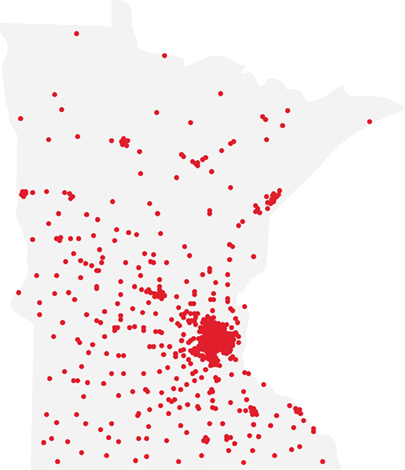 ServeMinnesota creates initiative to support Minnesota Department of Human Services State Afghan Placement Assistance Program MINNEAPOLIS (January 4, 2022) –
Full Story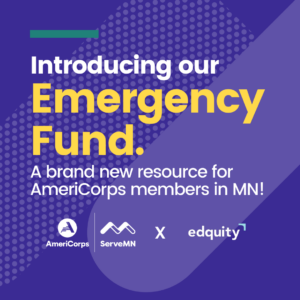 Minnesota's state commission on national and community service is partnering with social impact technology company, Edquity, to help AmeriCorps members
Full Story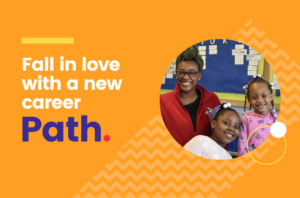 Many AmeriCorps members discover what they want to do next in life partly because of their experiences with service. One
Full Story
Change in the community starts with you.