ServeMinnesota has gathered some of our favorite recent social media posts about AmeriCorps, and you can practically feel fall coming on from the prairies to the schools. Follow our social platforms (@ServeMN on Twitter, ServeMinnesota on Instagram and to let us know what posts you think are most noteworthy. 
1. We really enjoyed Sarah Curran's takeover of the Conservation Corps Instagram account in August in which she discussed the ins and outs of "prescribed burns" and provided some great photos of serving at the Weaver Dunes Preserve near Kellogg, Minnesota. Well done, Sarah and the rest of your crew! (Pun intended.)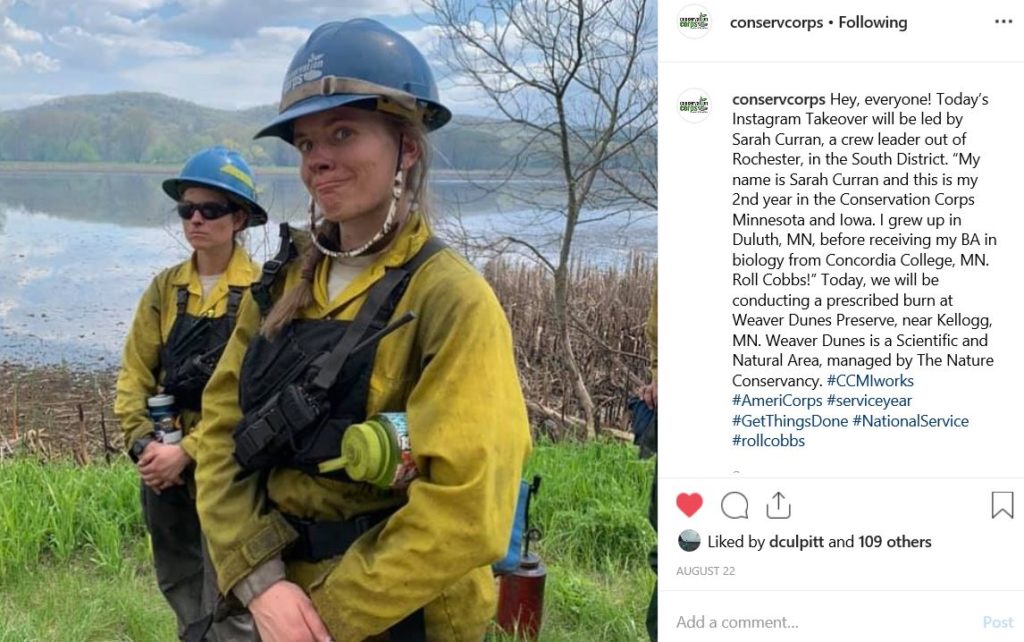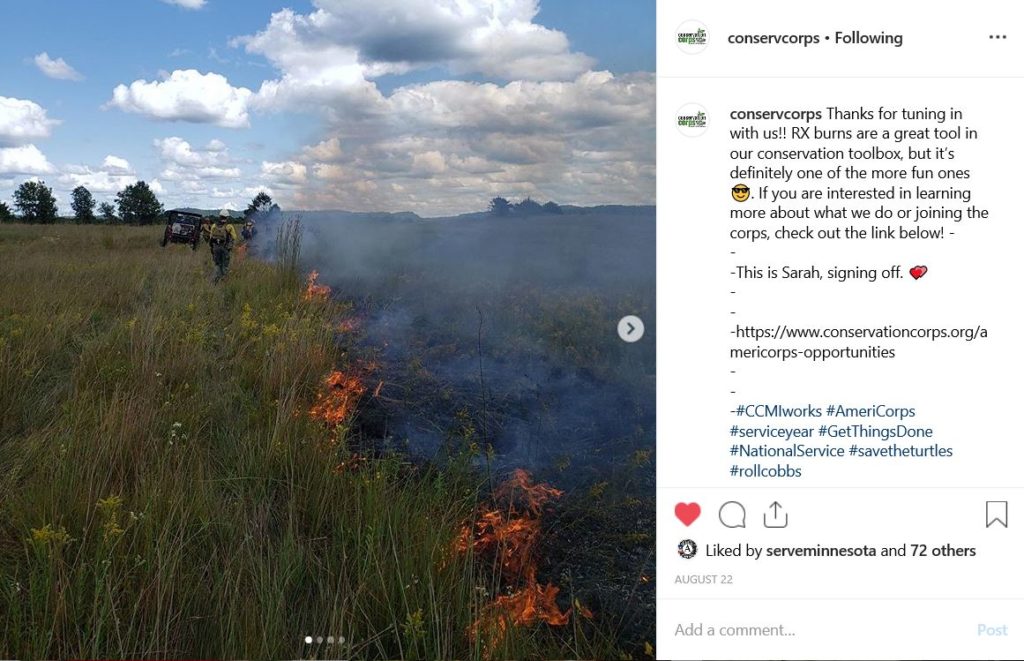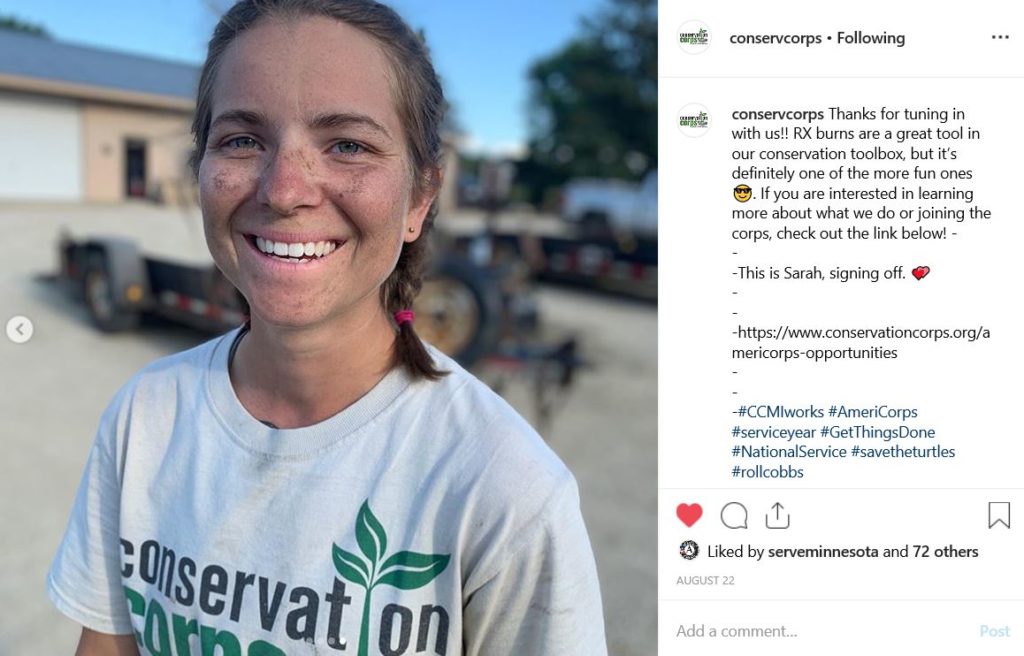 2. Not that it's a contest, but here's a photo of AmeriCorps member Aidan Cornelison at The Nature Conservancy in Georgia, also serving at a prescribed burn, but she's added another element of danger!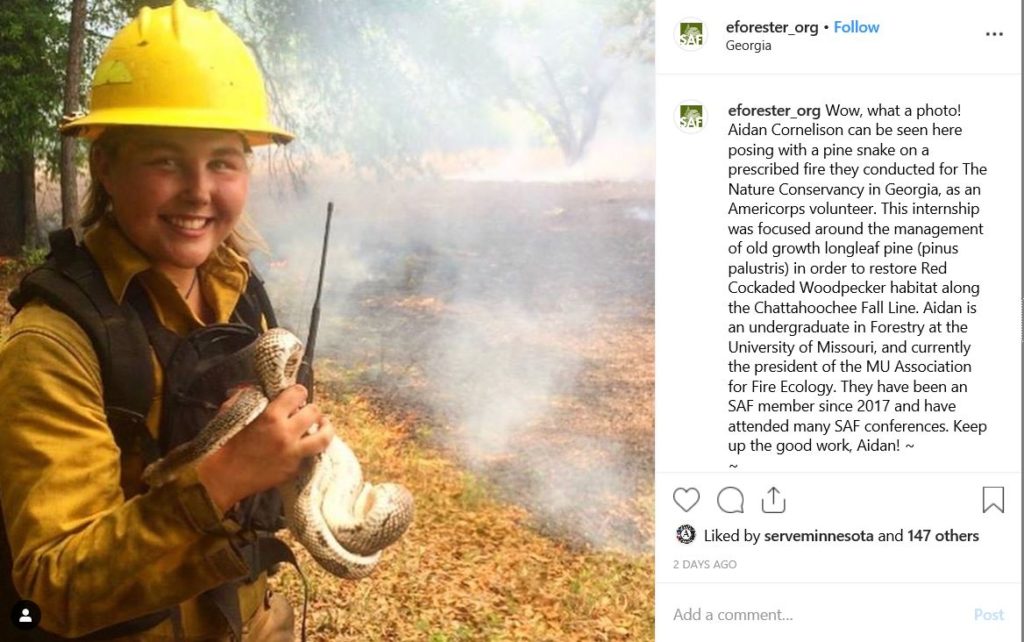 3. You've seen enough back-to-school photos on your social media feeds to last an entire year, but we found these Minnesota AmeriCorps related shots to be particularly adorable. First, two University of Minnesota students pose for the ServeMinnesota Instagram (and their parents!) for their first day of 14th grade.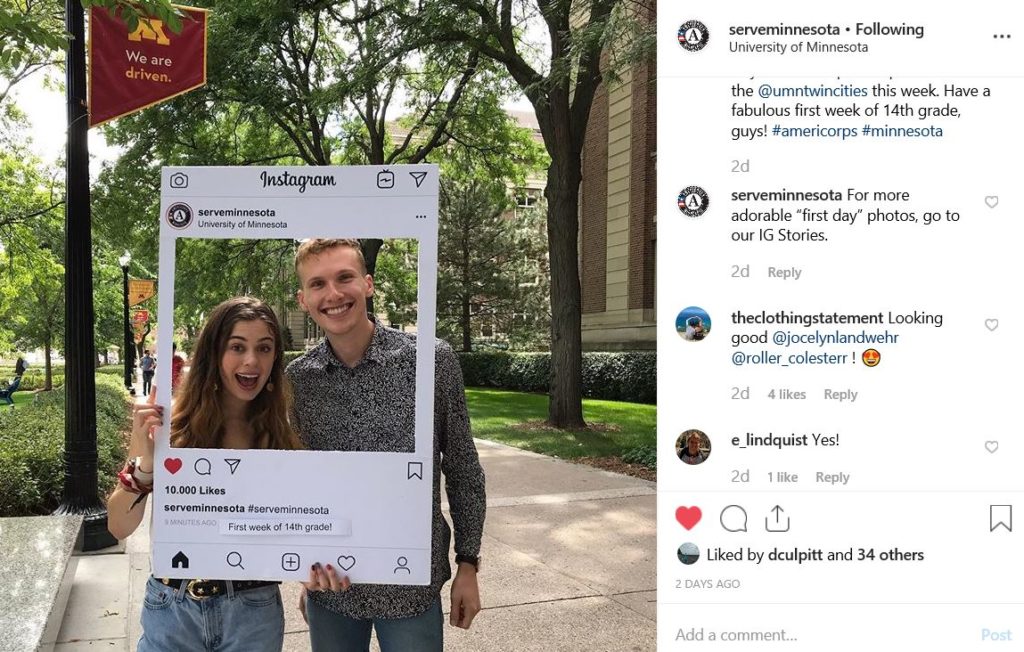 And this new Minnesota Reading Corps member poses with his kids on his first day of 23rd grade. Good luck this school year, everyone!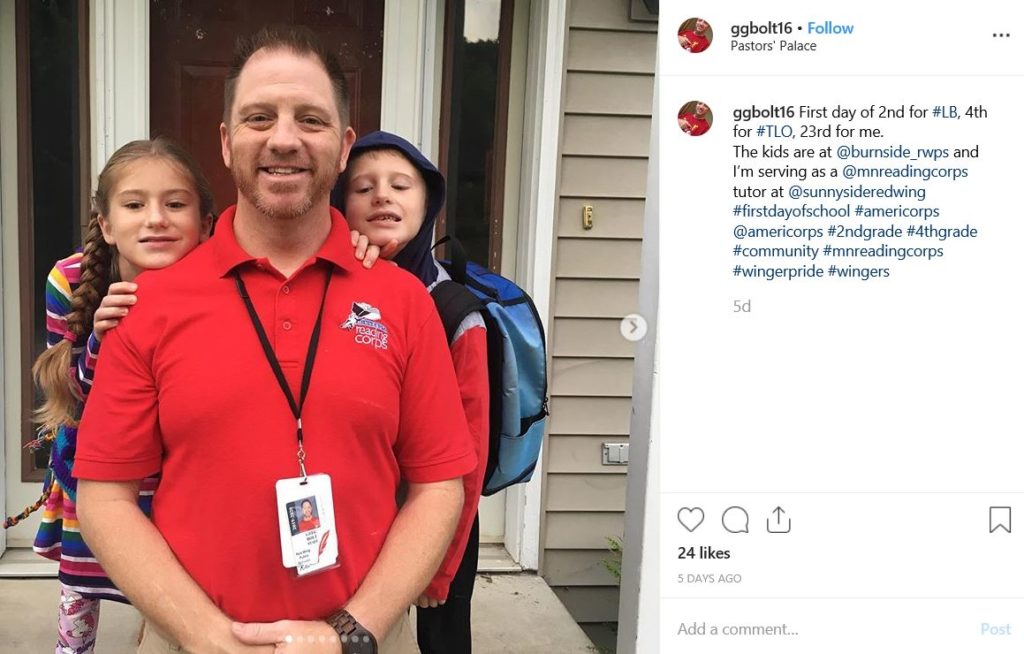 4. To paraphrase a famous Cool J song, "We're going back to the '90s, the '90s, the '90s…" Can you believe that AmeriCorps is celebrating its 25th anniversary this fall? Can you believe that back in 1994, the LL Cool J made a recording at an AmeriCorps pre-launch party promoting AmeriCorps service? Hear it for yourself on AmeriCorps' Facebook page.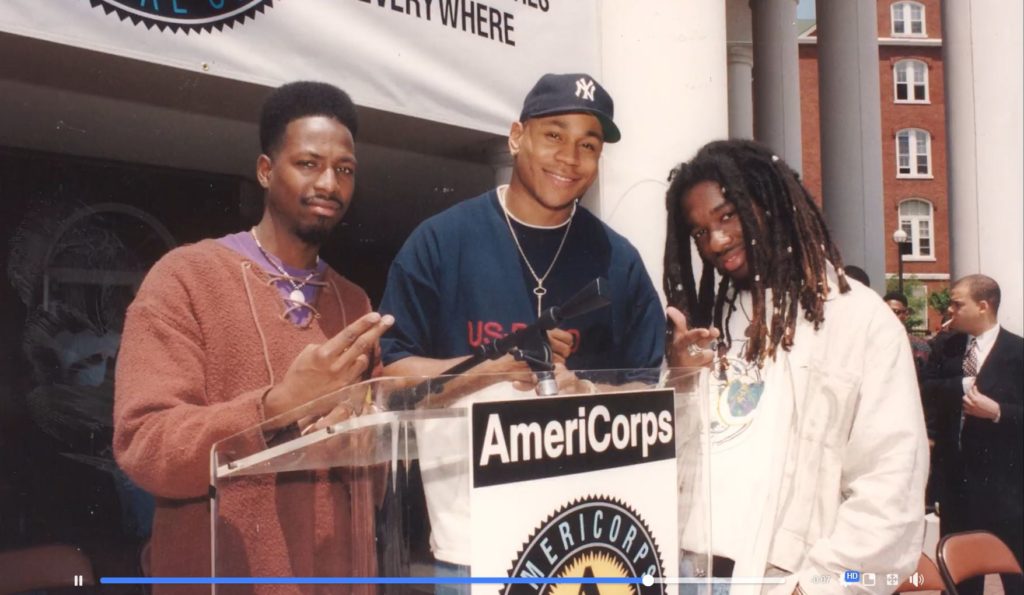 Learn more about AmeriCorps programs in Minnesota on the ServeMinnesota website.