One thing we often share about AmeriCorps: it's a fantastic way to build strong friendships. So, in celebration of International Friendship Day, we asked some real-life AmeriCorps friends to share how they met and what their friendship means to them. 
Our research team has also been exploring the benefits of intergenerational friendship, which is a huge benefit of AmeriCorps, since most AmeriCorps programs welcome people of all ages 18+. Nearly 20% of people surveyed were part of an intergenerational friendship, and the majority said AmeriCorps gave them an opportunity to better understand a different generation.
True North AmeriCorps: Brianne and Alice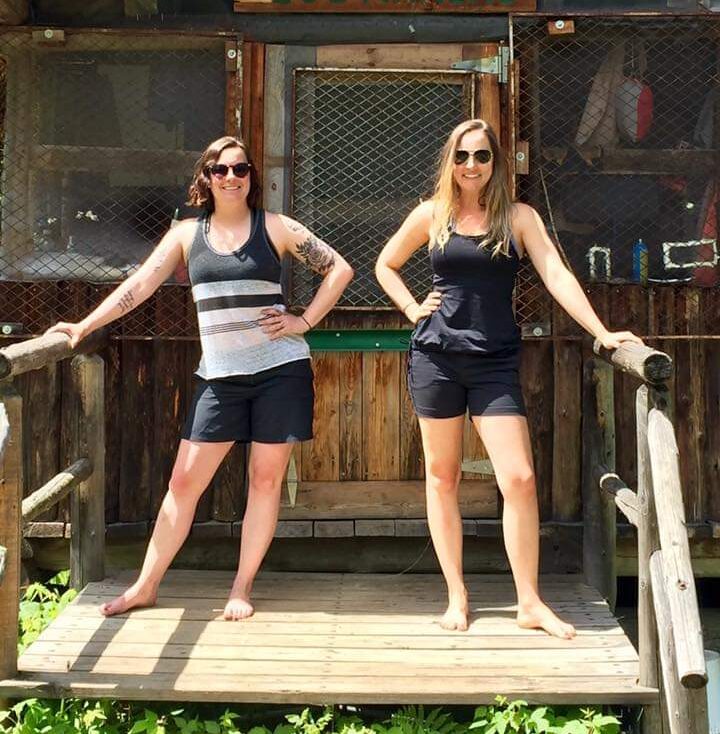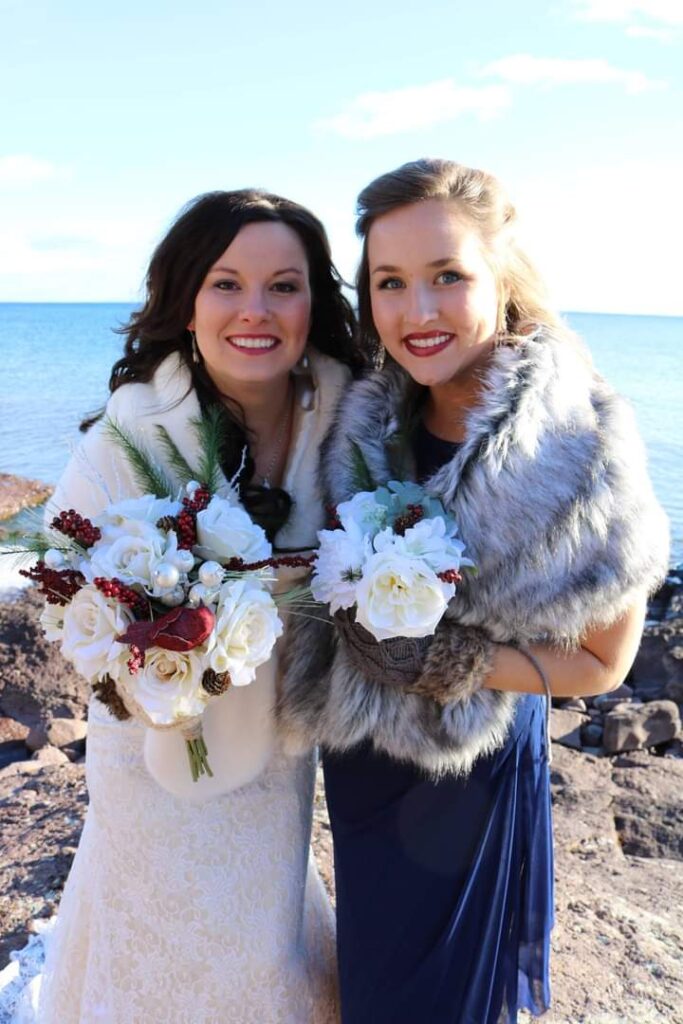 Tell us a little bit about your friendship.
Brianne: "Alice and I met 10 years ago through True North AmeriCorps and have been besties ever since. We were asked to do some tabling together to promote True North and I was a bit nervous because we hadn't talked much prior. Turns out that's all we needed! We chatted the whole time and had a blast!
After our service term, we became roommates, traveled together, worked together (at the Duluth YMCA and now Ampact!) and were even in each other's weddings. Now that Alice is a mom, I like to think of myself as an extra built-in auntie, too! If you ask either of us, we'd both thank AmeriCorps for this amazing lifelong friendship."
What memories of serving do you have? 
Brianne: "We had an overnight retreat at Camp Miller (see the top photo!) where we got to hike, kayak, and just hang out and talk! I'll also always remember when our Global Youth Service Day project was nominated for an award, and we drove a few girls down to the cities to receive it. Super special."
Other thoughts? 
Brianne: "AmeriCorps really does provide an amazing opportunity for friendship! Just having the chance to meet like-minded people is huge and I'll always hold my service year in a special place."
Alice: "I am SO grateful for my AmeriCorps service – it changed my life both professionally and personally and found me some of the most incredible and supportive friends."
Promise Fellows: Devin, Lori, and Lillie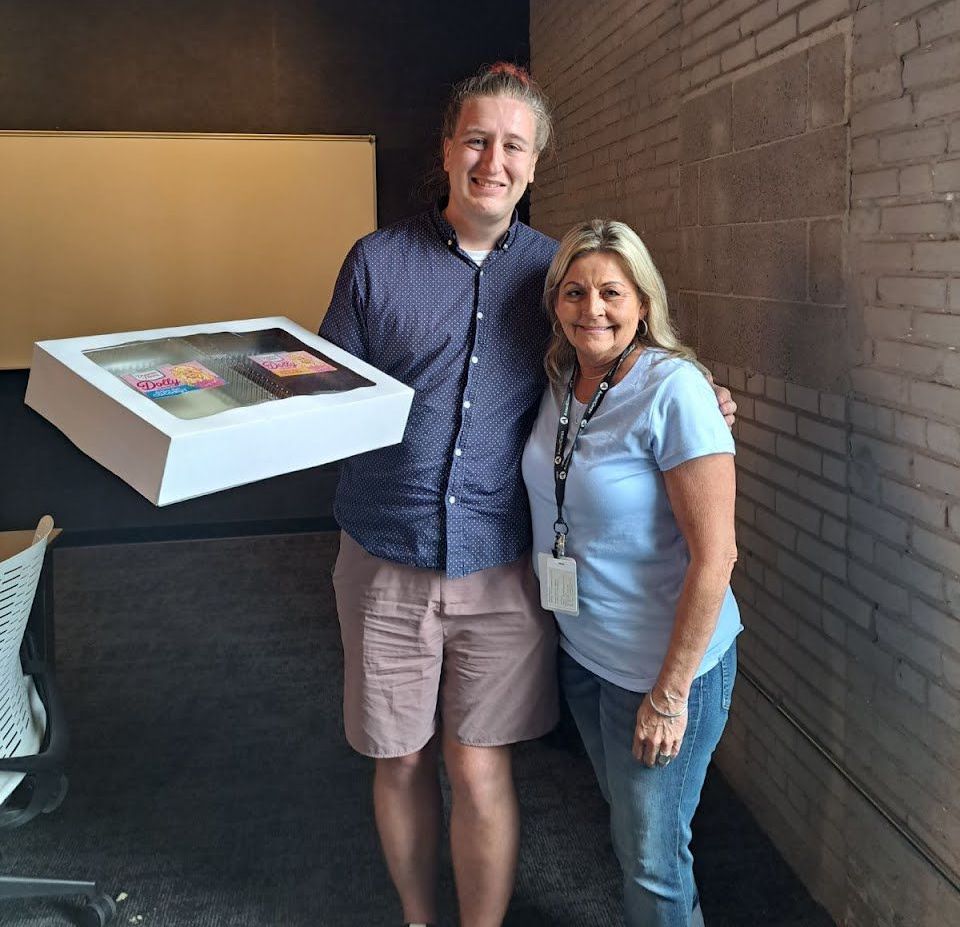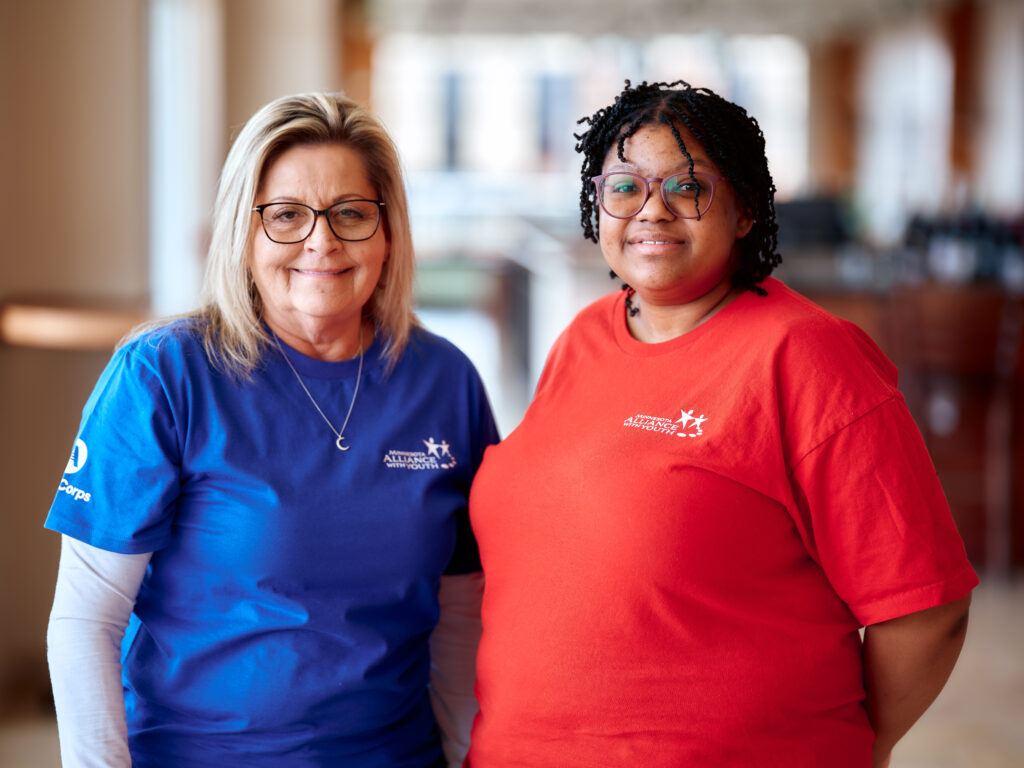 Tell us a little bit about your friendship.
Lillie: "At my other job, a coworker of mine who had met Devin told me, "He seems cool. I want to be his friend." A week later we all got tacos together. For Lori, I can't think of an exact day or even a general period of time where it started to feel like Lori belonged in my life. I just know that there was a point where Lori was talking and I thought, "It would be nice to join her for dinner." 
Devin: "Both Lillie and I would attend optional Promise Fellow meet-ups. Sometimes we were the only members to attend, so we had a lot of time to connect. Lori and I met at our January kickoff event, and I knew I wanted to be friends, since like me she's very talkative and friendly." 
Lillie: "I know that we will always be learning from each other, adapting to life changes, and reinforcing that closeness. After this past year I am confident that our friendship will last a long time."
What memories of serving do you have? 
Devin: "For my previous birthday, I had received a cake mix from Dolly Parton's baked goods line that I still hadn't made. It became an inside joke about when I was going to make it, since baking isn't my strongest suit. Lori said that the next time we see each other in person she would get a Dolly Parton mix and bake me the cake so I can see what it tastes like. The next time we saw each other was at an AmeriCorps training happening on my actual birthday. That's when I found out Lori had made not one but two different Dolly Parton cakes for me!"
Other thoughts? 
Lillie: "I think most of our stories are still to come. The three of us haven't known each other that long, so I'm interested to see what this next year looks like."
City of Lakes AmeriCorps: Katie and J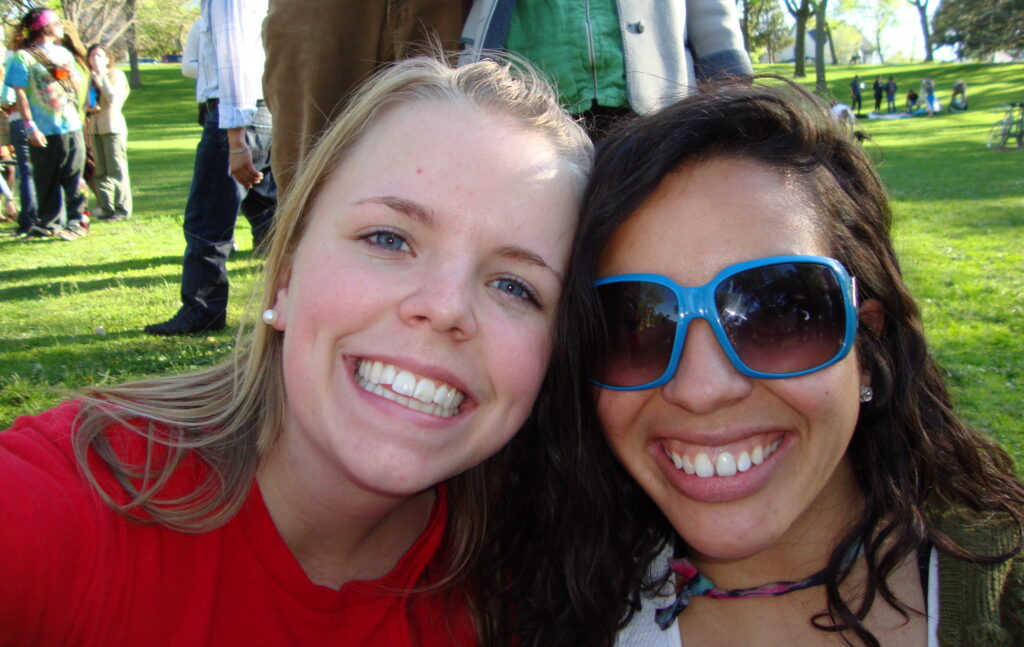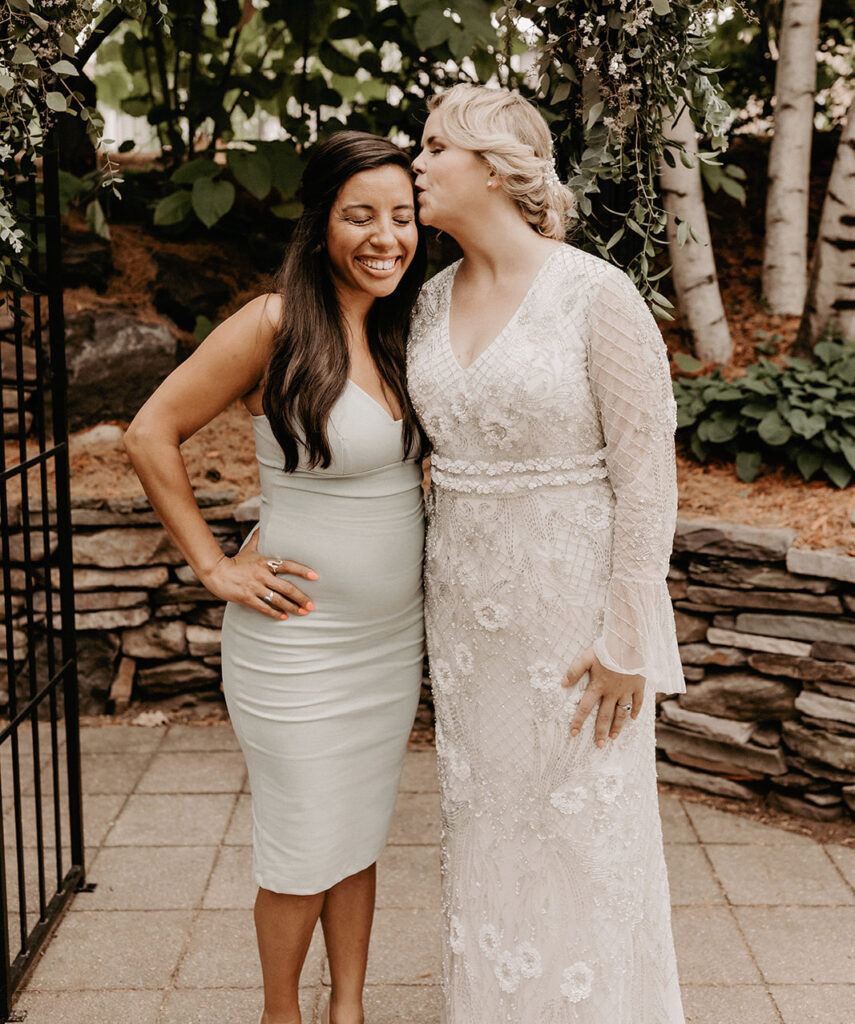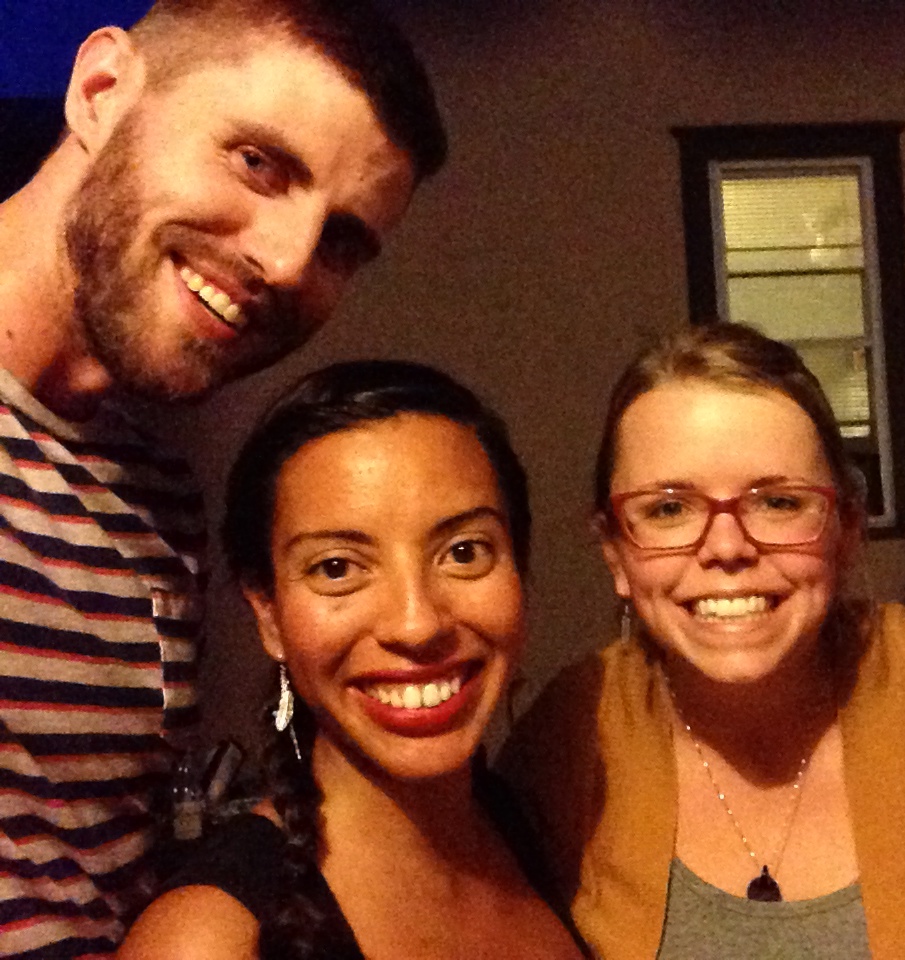 Tell us a little bit about your friendship.
Katie: "At this point it honestly just feels like we've always been friends. Life was a lot more boring before that. We both served at Elizabeth Hall Elementary for two years. We primarily tutored in reading and math, and also spent time as general mentors. We both also taught after school classes, I taught about health snacks, and J did one that was outdoor-focused.
One of the things I love most about J is her outrageous sense of humor, so we were always laughing about something."
J: "I just love making Katie laugh, she has such a great laugh!"
What memories of serving do you have?
Katie: "I loved our service trips to Camp Courage where we would help paint or clear brush. We also both really bonded with a few of the AMAZING teachers at Hall. Ms. Timander, Ms. Fisher, Ms. Kramer, and Ms. Newmann were the absolute best and really made us feel like part of the school community. We spent a TON of time working in the lunchroom together, which was an adventure."
J: "We had a ton of fun at that camp! And the lunch room! What a core memory! I also did a girls club for empowering kiddos to be themselves, know themselves, love themselves."
Other thoughts?
J: "I really cannot imagine my life without Katie. She's my family. I will always be grateful that AmeriCorps brought us together. Not every day of our two years serving was easy, but we had each other and we had those amazing teachers Katie mentioned!"
Katie: "Just that I'm so glad AmeriCorps sparked this awesome friendship that has lasted 14 (!) years so far."
Note: James, another AmeriCorps friend of Katie and J's, is pictured on the left in the bottom photo!
College Possible: Landry, Kailey, Allison, & Katelyn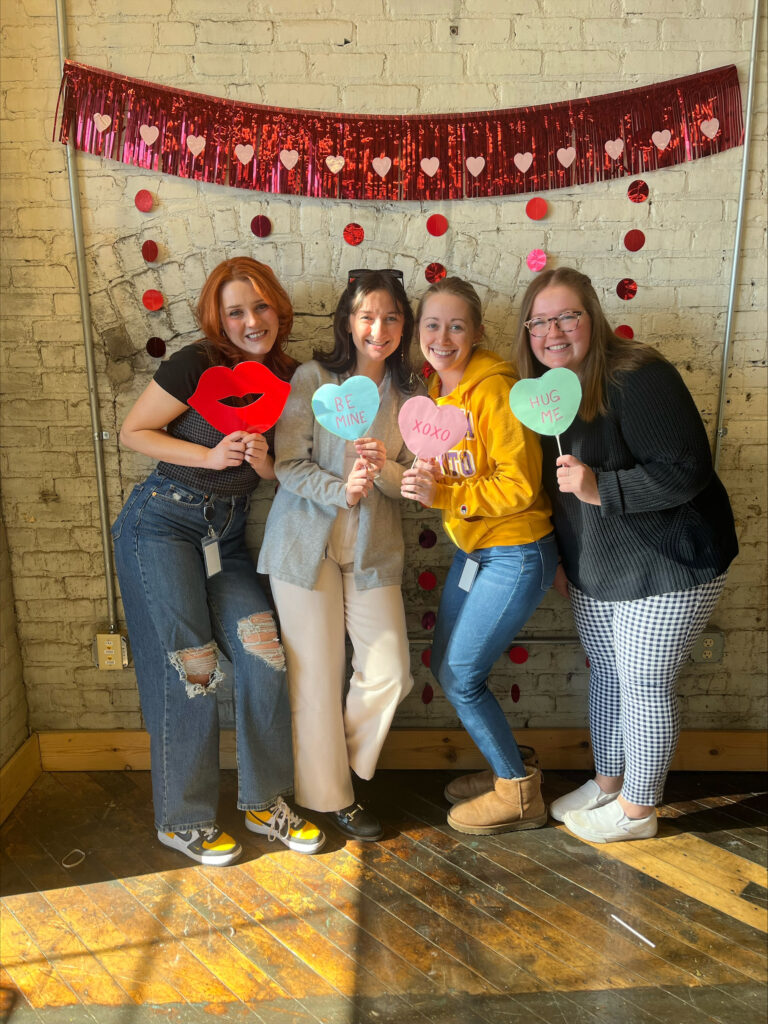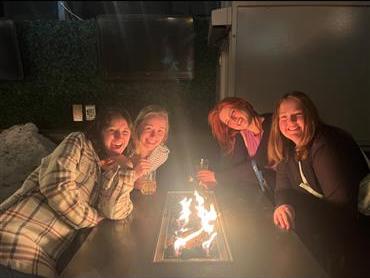 Tell us a little bit about your friendship.
Landry: "We met during the many community building activities that are part of College Possible's Welcome Week! I knew our connections were deeper than just colleagues when we started hanging out outside of service. Not only has becoming friends made doing our positions easier and more fun, but it's been equally amazing to come away from our first position post-college with a whole new group of friends."
Allison: "I knew we clicked on a friendship level when we would all be excited to do projects together or take our lunch breaks together."
What memories of serving do you have? 
Landry: "Some of my favorite memories serving together come from working on projects in the common space of the office. Whether we're trouble-shooting student situations, trying to navigate challenging financial aid and registration questions, or laughing together, being able to be in the office and connect with others makes the day go so fast."
Allison: "Another fun thing we did together was helping high school students prepare for college at College Possible's end-of-year celebration, called Launch."
Other thoughts? 
Landry: "If you're looking for your time serving as an AmeriCorps member to include gaining lots of friends and a great community, my best advice for taking that first step is to be brave and put yourself out there! There are likely other members who want to be friends, too, so remembering that can often help!"